Hip Hop sur Hip Hop, un peu facile, mais ça claque. Tout le monde les bras en l'air.
Cheekyboy : Touch (jumpin' mix)
instru : Kriss Kross – Jump + House Of Pain – Jump Around
acapella : Busta Rhymes – Touch It (feat Missy Elliot) + Pass The Courvoisier.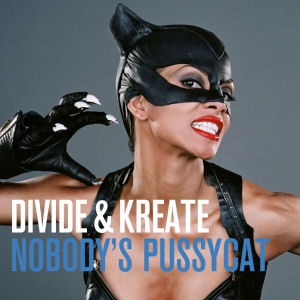 Encore et toujours …
Divide & Kreate : Nobody's pussycat
instru : Juliette and the Licks – Pray for the band Latoya
acapella : Pussycat Dolls – Don't cha.
Un peu casse gueule.
DJ Earlybird : Another boot in the wall
instru : Pink Floyd – Another brick in the wall
acapella : Nancy Sinatra – These boots are made for walking
Peut être du déjà vu, mais sympa.
DJ Nicky T : Praise Me
instru : FatBoy Slim – Praise You
acapella : Shaggy – Wasn't Me.
Un MiniMix de folie pour terminer.
CCC : Radio ccc 2006 (Part 1)
Playlist :
Lulu – Shout
The Bees – Chicken Payback
U2 – Vertigo
Elvis Costello – What's So Funny About Peace, Love & Understanding
Diana Ross & The Supremes – The Happening
The Beatles – 1964 Christmas flexi
Lord Sitar – Blue Jay Way
The Mamas & the Papas – Creque Alley
John Lennon & Yoko Ono – John & Yoko
Amerie – One Thing
Yum Yums – Big Thing
Madison Avenue – Don't Call Me Baby
Jacques Dutronc – Leresponsable
Rolling Stones – We Love You
Who da Funk – Shiny Disco Balls
Madison Avenue – Don't Call Me Baby