La décalcomanie est un procédé de transposition d'une image sur une surface quelconque. Dans le langage populaire, on peut également utiliser ce terme de la façon suivante : « L'autre soir, lorsque  je suis rentré de la soirée Mashup Superstars, j'étais complètement décalqué , et j'ai fait un mashup entre Gotye et Richard Gotainer. »
En cette veille d'Halloween, nous irons chasser quelques fantômes en compagnie de Faroff, qui surfe sur le phénomène  PSY avec succès. Mais le monstre le plus terrifiant reste donc cette créature improbable, Richard Gotyener et son Somebody I used to décalco. Imaginée par Fissunix, c'est Mighty Mike, entouré de ses marmites bouillonnantes et autres artefacts druidesques,  qui lui a donné vie.
Pour compléter cette sélection, je vous propose « Blood and sound », un rock'n'roll sanguinolent signé Michmash, ainsi qu'un mashup disco signé Lobsterdust.
Happy Halloween !
instrus et acapellas : Ray Parker Jr – Ghostbusters VS PSY – Gangnam Style
instru : Supergrass – bad blood
acapella : Yeah Yeah Yeahs – cheated hearts
instru : Richard Gotainer – Le mambo du décalco
acapella : Gotye – Somebody that i used to know
Mighty Mike – Somebody I used to décalco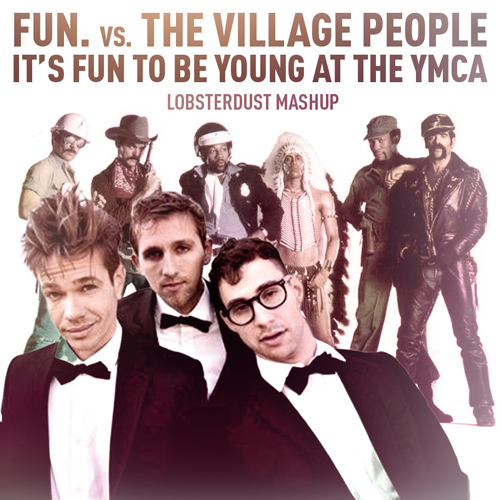 instru : The Village People – YMCA
acapella: Fun. – We Are Young