Quatre garçons dans le vent (cinq, en fait) et quatre mashups de haute volée pour conclure ce mois de février si frisquet. David Beckham s'appelle toujours David Beckham, mais Mark Landers (le bootlegger, pas le footballeur) se prénomme désormais Rems79. Les Beatles sont justement à l'honneur avec son excellent I was made for loving Eleanor Rigby. Ca mérite bien un gros KISS.
Habitués de ce blog, Vic et DJ Y alias JY sont toujours au top, le premier avec un surprenant mariage entre Muse et Indochine et le second avec son épatant Missy Dum Dum. Un boot qui m'colle encore au cœur et au corps.
Nous terminerons cette sélection par une petite escapade internationale en compagnie de Dimitri from London et Jimi Needles qui associent The Emotions à Kelis dans leur délicieux Best of my bounce. Bon app' !
instrumental: Baauer – Dum Dum
acapella: Missy Elliott – Get Ur Freak On
instrumental: KISS – I was made for loving you
acapella: The Beatles – Eleanor Rigby
Rems79 – I was made for loving Eleanor Rigby
instrumental: Indochine – Memoria
acapella: Muse – Super massive black hole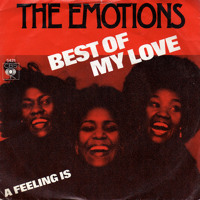 instrumental: The Emotions – Best of my love
acapella: Calvin Harris feat Kelis – Bounce